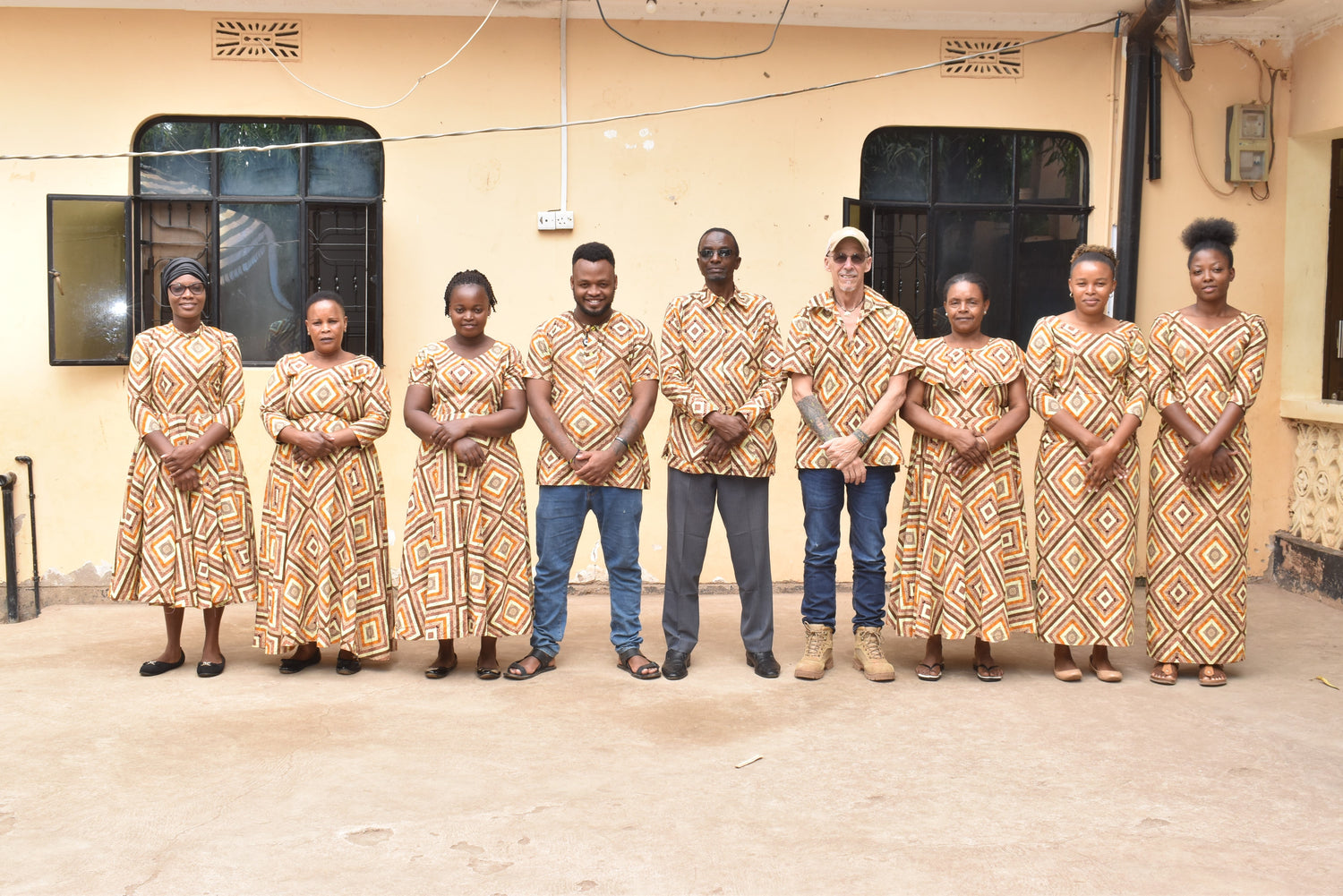 Our Amazing Staff
Our staff at COKO is truly exceptional, and their hard work and dedication are what make our organization a wonderful place. With their expertise and compassion, they provide essential support to orphans in need, and we are incredibly grateful for all that they do.
Jay Rowe

Founder / Director of COKO

Jay has traveled extensively around East Africa working at different orphanages and has learned a lot over the years to help him in the running of COKO. Jay can be found frequently visiting and helping out at COKO in Tanzania.

Yusuf Babu Msuya

Co-Founder / Co-Director of COKO

Babu is a retired teacher who runs Moshi's leper project, and his years of public service have made him well-known in the area. His expertise in day-to-day operations of our orphan charity, COKO, is invaluable.

Roger Dooley

Director of Information Technology

Roger manages the website, as well as provides back-office support to our charity for orphans in Moshi, Tanzania, COKO.

Amanda Campano

Director of Fundraising

COKO would be at a loss if it weren't for Amanda's keen eye on always finding ways to spread the word of COKO.

Tim Marco

Director of Children Activities

Tim's passion for the children of COKO comes across for his work for us. Tim can be found at home in NC or just as easily at COKO in Moshi Tanzania.

Steven Manigina

Chief Patron

Steven is in charge of all the children of "COKO" along with Fetty our Chief Matron.

Fatuma Ntahonda

Chief Matron

Fatuma, or as we call her "Fetty" is in charge of all the children at COKO. She is wonderful at her job and children and staff adore her. At times can be found in the kitchen as she is also a great cook. Our orphanage is proud to have her.

Mama Adela

Head Cook

She not only is an incredible cook of Tanzanian food but also of American food. You will love her Mandazi!!! We at Children of Kilimanjaro Orphanage do!

Gudila Kilian Kanji

Second Matron / Teacher

Gudila has a wonderful way with the children. It doesn't take long to be around Gudila to know she loves her job. We are so lucky to have her.

Beatrice Richard

Head Teacher

The children really love having Beatrice as their teacher. Her hard work shows as our children are in the top 10% of their classes.

Grace Bernard

Housekeeping & Childrens Activities

Grace is another one of our full time workers who lives at COKO and is our cleaner and helps out where ever she can. Grace can always be found with a big smile playing with the children after her work is done.

Glory Jerome

Housekeeping & Childrens Activities

Glory helps with cooking and cleaning and the children love to be around her.

Lucy

Housekeeping & Childrens Activities

Lucy is our youngest staff member and most recent hire. She always be found with a smile on her face helping others.

Juma Ally Irunde

Chief Security Officer

Juma is great at his job and is a wonderful cook and storyteller who the children truly love.